综述
Mobile security
2021-05-19
Security solutions for smart mobile devices and embedded systems
How to implement security to protect the confidentiality, integrity and authenticity of information and devices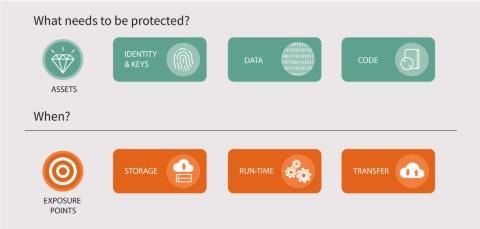 Identify the right security solution for your smart mobile device
Mobile devices such as cellphones, PCs, smartwatches, smart accessories, fitness trackers and industrial service handhelds are running more applications, storing more data and connecting to more corporate and private networks. As a result, security and access protection are growing in importance. This entails protecting servers, networks, PLCs and other devices against threats.

Sensitive data must be protected, users must be securely authenticated – for instance with biometric data, and device integrity must be monitored in order to prevent data theft and fraud. Manufacturers are thus challenged to constantly deliver new applications and services that increase user convenience while integrating stronger security capabilities. To stay ahead of the curve, security solutions that are easy to integrate and capable of supporting new and promising applications are needed.

semipower security solutions can help you to build the right security capabilities into smart mobile or embedded devices.
Mobile Security use cases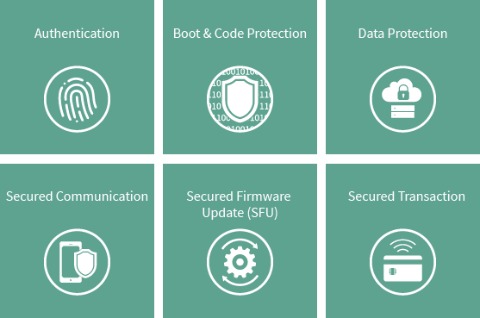 The main assets in a mobile system that need protection are data, code, the device identity, and keys. The need for security can vary from one use case to another.
Consumer electronic devices such as smartphones are exposed to security risks when they pair with wireless equipment like audio devices, smart speakers, car infotainment systems and car-sharing schemes to exchange information or charge wirelessly.
Mobile payment solutions with near field communication (NFC) capabilities are evolving to support additional applications, ranging from digital wallets, transportation tickets and IDs to access and loyalty cards – many of which require more powerful technology and security.
Within industrial applications (PCs, mobile and computing applications, servers, networks, PLCs, etc.), the integrity and authenticity of embedded systems, industrial products, and spare parts, and classified information need to be protected.